[ad_1]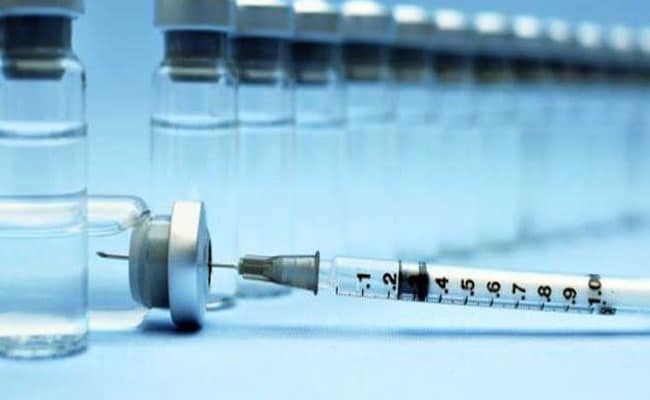 New Delhi:
BCG, a tuberculosis vaccine that millions in India are giving in childhood, may be the new hope in the fight against coronavirus, which has killed more than 80,000 across the world. A new report indicates that the mortality rate is much less in persons who have been vaccinated with BCG.
Scientists are testing the BCG or Bacille Calmette-Guerin to see if it boosts the immune system to reduce respiratory symptoms in people who get new coronavirus infections.
The vaccine was introduced in the 1920s to fight tuberculosis. India, with the world's highest number of tuberculosis cases, introduced BCG mass immunisation in 1948.
"There is a lot of evidence to suggest that BCG, used to vaccinate against tuberculosis, reduces mortality not just in newborns but a lot of people who have been vaccinated," said Ashish Kamat, professor of Urologic Oncology (Surgery) and cancer research at MD Anderson Cancer Center in Houston, who was part of the study on whether countries where BCG is administered have a different trajectory of coronavirus infections.
Dr Kamat told NDTV that a 10-fold difference had been seen between countries that had BCG protocol compared to those that didn't.
The study noted that while the incidence of COVID-19 in nations with a BCG protocol was 38.4 per million, that of nations without was 358.4 per million. The death rate in nations with a BCG vaccination programme was found to be 4.28 per million, while in countries without the programme, it was 40 per million.
The US and other countries without universal policies of BCG vaccination, like Italy and the Netherlands, have been more severely affected compared to countries with universal and long-standing BCG policies.
"The positive message is the benefit conferred upon the Indian population by BCG vaccination, but we cannot be complacent," Dr Kamat told NDTV.
Clinical trials of BCG are focused on two groups at high-risk for COVID-19 — health care workers at the forefront and the elderly, who are more vulnerable to the deadlier form of infection.
The BCG vaccine contains a live but weakened strain of tuberculosis bacteria that induces antibodies to attack TB bacteria and helps the body develop a defence against the disease.
Unlike other vaccines, the BCG vaccine may also boost the innate immune system, first-line defenses that keep more than one pathogens from causing an infection.
But doctors in India say "large-scale epidemiological studies" are needed before any conclusion.
World
14,30,298Cases
10,46,972Active
3,01,196Recovered
82,130Deaths
Coronavirus has spread to 184 countries. The total confirmed cases worldwide are 14,30,298 and 82,130 have died; 10,46,972 are active cases and 3,01,196 have recovered as on April 8, 2020 at 9:47 am.
India
5,194 773Cases
4,643 662Active
402 76Recovered
149 35Deaths
In India, there are 5,194 confirmed cases including 149 deaths. The number of active cases is 4,643 and 402 have recovered as on April 8, 2020 at 8:00 am.
State & District Details
State
Cases
Active
Recovered
Deaths

DistrictCases

Mumbai315

Pune76

Mumbai Suburban65

Thane27

Sangli24

Nagpur16

Ahmednagar15

Raigad6

Palghar5

Latur5

Yavatmal4

Buldhana4

Osmanabad4

Satara3

Aurangabad3

Ratnagiri2

Washim1

Sindhudurg1

Nashik1

Amravati1

Kolhapur1

Jalgaon1

Hingoli1

Gondia1

Details Awaited*436

1018 150

875 111

79 23

64 16

DistrictCases

Chennai108

Coimbatore45

Tirunelveli32

Erode32

Dindigul29

Namakkal25

Tiruchirappalli22

Theni22

Madurai17

Chengalpattu16

Karur13

Tiruppur13

Villupuram12

Thiruvarur9

Cuddalore9

Salem9

Tiruvannamalai8

Thiruvallur8

Kanchipuram7

Ranipet6

Thanjavur6

Thoothukudi6

Sivaganga5

Nagapattinam5

Kanniyakumari5

Virudhunagar5

Vellore3

Ramanathapuram2

The Nilgiris2

Tirupattur2

Ariyalur1

Details Awaited*206

690 69

664 56

19 11

7 2

DistrictCases

South138

Central60

North43

Shahdara23

South West17

East12

West12

New Delhi11

North East9

North West9

South East9

Details Awaited*233

576

546

21

9 2

DistrictCases

Hyderabad109

Warangal Urban14

Medchal Malkajgiri12

Nizamabad9

Ranga Reddy9

Kamareddy7

Karimnagar6

Nalgonda6

Suryapet6

Mahabubnagar5

Bhadradri Kothagudem4

Jogulamba Gadwal4

Vikarabad3

Sangareddy3

Adilabad3

Jagitial2

Medak2

Nirmal2

Mulugu1

Nagarkurnool1

Jangoan1

Mahabubabad1

Jayashankar Bhupalapally1

Details Awaited*153

364

322

35

7

DistrictCases

Kasaragod139

Kannur47

Ernakulam22

Thiruvananthapuram15

Pathanamthitta14

Malappuram11

Thrissur10

Idukki8

Kozhikode7

Palakkad6

Kollam5

Kottayam3

Wayanad3

Alappuzha2

Details Awaited*44

336 9

264

70 12

2

DistrictCases

Jaipur67

Jodhpur29

Bhilwara23

Jhunjhunu18

Tonk11

Churu7

Ajmer5

Bikaner5

Dausa5

Dungarpur5

Bharatpur4

Alwar3

Pali2

Pratapgarh2

Jaisalmer2

Nagaur2

Kota1

Sikar1

Dholpur1

Udaipur1

Banswara1

Details Awaited*133

328 40

304 40

21

3

DistrictCases

Gautam Buddha Nagar28

Agra13

Meerut12

Lucknow7

Ghaziabad6

Ghazipur3

Varanasi3

Baghpat2

Moradabad2

Bareilly1

Jaunpur1

Kanpur Nagar1

Kheri1

Pilibhit1

Shamli1

Details Awaited*244

326 21

302 21

21

3

DistrictCases

Spsr Nellore15

Kurnool14

Krishna11

Guntur8

Y.s.r. Kadapa7

Chittoor6

Visakhapatnam6

East Godavari2

Prakasam2

West Godavari1

Details Awaited*233

305 39

300 38

1

4 1

DistrictCases

Indore93

Bhopal10

Jabalpur7

Ujjain6

Gwalior2

Morena2

Shivpuri2

Details Awaited*107

229

216

0

13

DistrictCases

Bengaluru Urban47

Mysuru20

Chikballapur10

Bidar10

Uttar Kannad10

Dakshin Kannad6

Kalaburagi5

Ballari4

Udupi3

Belagavi3

Bengaluru Rural2

Davangere2

Bagalkot1

Dharwad1

Tumakuru1

Kodagu1

Chitradurga1

Details Awaited*48

175

146

25

4

DistrictCases

Ahmadabad62

Surat14

Vadodara12

Gandhinagar10

Bhavnagar9

Rajkot9

Porbandar3

Patan2

Mahesana2

Kachchh2

Gir Somnath2

Panch Mahals1

Jamnagar1

Chhotaudepur1

Morbi1

Botad1

Details Awaited*33

165

127

25

13

DistrictCases

Gurugram30

Faridabad9

Nuh7

Palwal6

Panipat4

Ambala3

Sirsa3

Panchkula2

Bhiwani1

Hisar1

Karnal1

Rohtak1

Sonipat1

Details Awaited*78

147 57

116 52

28 3

3 2

DistrictCases

Srinagar21

Bandipora11

Badgam7

Udhampur4

Jammu3

Rajauri3

Baramulla2

Pulwama2

Shopian2

Details Awaited*61

116

110

4

2

DistrictCases

Kolkata31

Howrah10

Medinipur East7

Nadia5

Kalimpong5

Hooghly4

Jalpaiguri4

24 Paraganas North3

24 Paraganas South3

Purba Bardhaman3

Paschim Bardhaman2

Darjeeling1

Medinipur West1

Details Awaited*20

99 8

81 6

13

5 2

DistrictCases

S.a.s Nagar23

Shahid Bhagat Singh Nagar18

Amritsar9

Hoshiarpur6

Jalandhar6

Ludhiana5

Mansa5

Ropar3

Fatehgarh Sahib2

Pathankot2

Faridkot1

Kapurthala1

Moga1

Patiala1

Sas Mohali1

Details Awaited*7

91

80

4

7

DistrictCases

Khordha13

Bhadrak3

Cuttack2

Kalahandi1

Puri1

Details Awaited*22

42

39

2

1

DistrictCases

Patna5

Munger4

Saharsa2

Begusarai1

Lakhisarai1

Nalanda1

Siwan1

Details Awaited*23

38 6

37 6

0

1

DistrictCases

Dehradun13

Udam Singh Nagar4

Nainital3

Almora1

Pauri Garhwal1

Details Awaited*9

31

26

5

0

DistrictCases

Golaghat9

Goalpara3

Marigaon3

Karimganj1

Nalbari1

Details Awaited*10

27 1

27 1

0

0

DistrictCases

Chandigarh18

18

11

7

0

DistrictCases

Kangra3

Details Awaited*15

18 5

15 5

2

1

DistrictCases

Leh Ladakh11

Kargil2

Details Awaited*1

14

4

10

0

DistrictCases

Raipur4

Bilaspur1

Durg1

Rajnandgaon1

Details Awaited*3

10

1

9

0

DistrictCases

North And Middle Andaman7

South Andamans3

10

10

0

0

DistrictCases

North Goa2

South Goa1

Details Awaited*4

7

7

0

0

DistrictCases

Mahe1

Details Awaited*4

5

4

1

0

DistrictCases

Details Awaited*4

4

4

0

0

DistrictCases

Imphal West1

Details Awaited*1

2

2

0

0

1

1

0

0

1

1

0

0

DistrictCases

Details Awaited*1

1

1

0

0
[ad_2]

Source link